Are you looking for a WDM Pump?  Fusion Pump proudly distributes all models and sizes manufactured by WDM Pumps at the most competitive prices possible.
We also offer replacement parts for all WDM Pump models.  Simply contact one of our pump experts and we will ship you exactly what you need.  If you would like us to repair your current WDM Pump, you can send it directly to us and we'll take care of the rest.
WDM Pumps has been manufacturing quality electric and engine driven pumps for diverse commercial and industrial applications for more than 50 years.  WDM offers pump products and related equipment for a wide variety of industries, including industrial, agricultural, and construction.  The WDM Pumps product line includes self-priming, flexible coupled, close coupled, diesel and gasoline driven centrifugal pumps, in addition to submersible solids handling products.

Call us at (833) PUMP247 / (833) 786-7247 or email us at sales@fusionpump.com
Need a WDM Pump? Contact Us Today!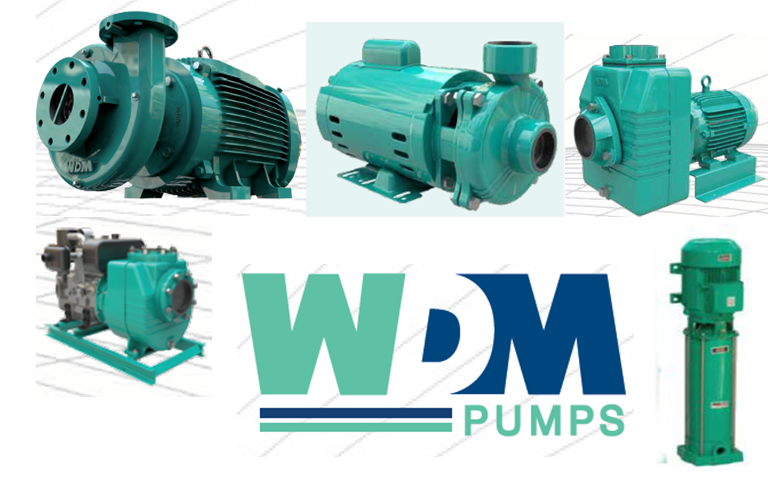 WDM Pump models include the following:
AAG – Aluminum Self-Priming Pump with Gasoline Engine
AD – Cast Iron Self-Priming Pump with Diesel Engine
AE – Cast Iron Self-Priming Pump with Electric Motor
AG – Cast Iron Self-Priming Pump with Gasoline Engine
AU – Cast Iron Flexible Coupled Self-Priming Pump
GE – General Service Pump

GU – Flexible Coupled Pump

 ME – Medium Pressure

NE – Submersible Non Clog Pumps
Call us at (833) PUMP247 / (833) 786-7247 or email us at sales@fusionpump.com